Online education sector, also touted as edtech sector, is currently going through an unprecedented boom. The conducive factors like cheap data prices and increasing smart phone penetration had provided accelerated push to the online education. But it was last year's COVID-19 induced lockdown proved to be a real watershed moment for this nascent sector. The unforeseen pandemic brought India's formal education sector to a grinding halt, pushing colleges, schools and universities to complete closure.
This mammoth crisis eventually opened the floodgates for the online education industry. It left no stone unturned in turning this imploding crisis into a great opportunity. Today this young promising industry is witnessing its best moment under the sun. However, its immaculate success has sparked off an intense debate. The debate is raging on whether online education will permanently replace classroom based education.
This argumentative debate set me on an introspective mode. After introspection,  I decisively reached the conclusion that online education won't replace traditional mode of education. However, my elaborative conclusion accommodates the fact that edtech sector will continue its impressive growth in the post-lockdown era. In fact, I firmly believe that both offline and edtech sector can mutually co-exist . In fact, they  can even facilitate each other's growth.
Below I've mentioned some of the key reasons to substantiates my argument that classroom based education is irreplaceable. This despite edtech's overarching shadow looming large over it. Separately, in the end I've noted key factors to highlight that edtech industry will stay resilient in the distant future.
Why classroom-based education is irreplaceable
Classroom based education thrives on the physical proximity between teachers and students. It, therefore, offers a more personalized learning experience to students. Online education that flourishes on technology is devoid of such highly personalized experience.
Campus life, an exciting and immersive life that exists beyond the four walls of the classroom. Many students owe their creative instincts and also their academic success to the dynamic and colorful campus life. The online education's virtual world, despite all its technological capabilities, cannot match-up with the campus life that is deeply intertwined with offline education. If anything, the virtual world is unimaginative, insipid and bereft of animate human conversation. Several psychologists also argue that exhilarating and invigorative campus life plays a critical role in student's personality development.
Notwithstanding all the hype around 'growing 'internet penetration,' there still exists a great deal of digital divide in our country. A vast section of India's population doesn't have unfettered access to internet. For them online education is as good as a pipe dream. In India where economic inequality is still a startling reality, traditional education will  continue to hold the sway.
Online education is partially distractive in nature, since students are free from the vigilant supervision of teachers. As a result, students  can freely indulge in non-productive activities. Several surveys have found that the great degree of freedom offered by online education is often misused by students. This hinders their overall productivity.
Conclusion
Despite online education's rise, it is safe to conclude that virtual classrooms won't be able to dwarf offline education. That said, edtech industry will continue its growth well after the world completely overcomes the lockdown syndrome. Digital learning offers its own set of unique advantages and its place in the new world order cannot be denied. All said and done, online and offline education will coexist as a perfect sibling. They will feed as well as facilitate each other's growth.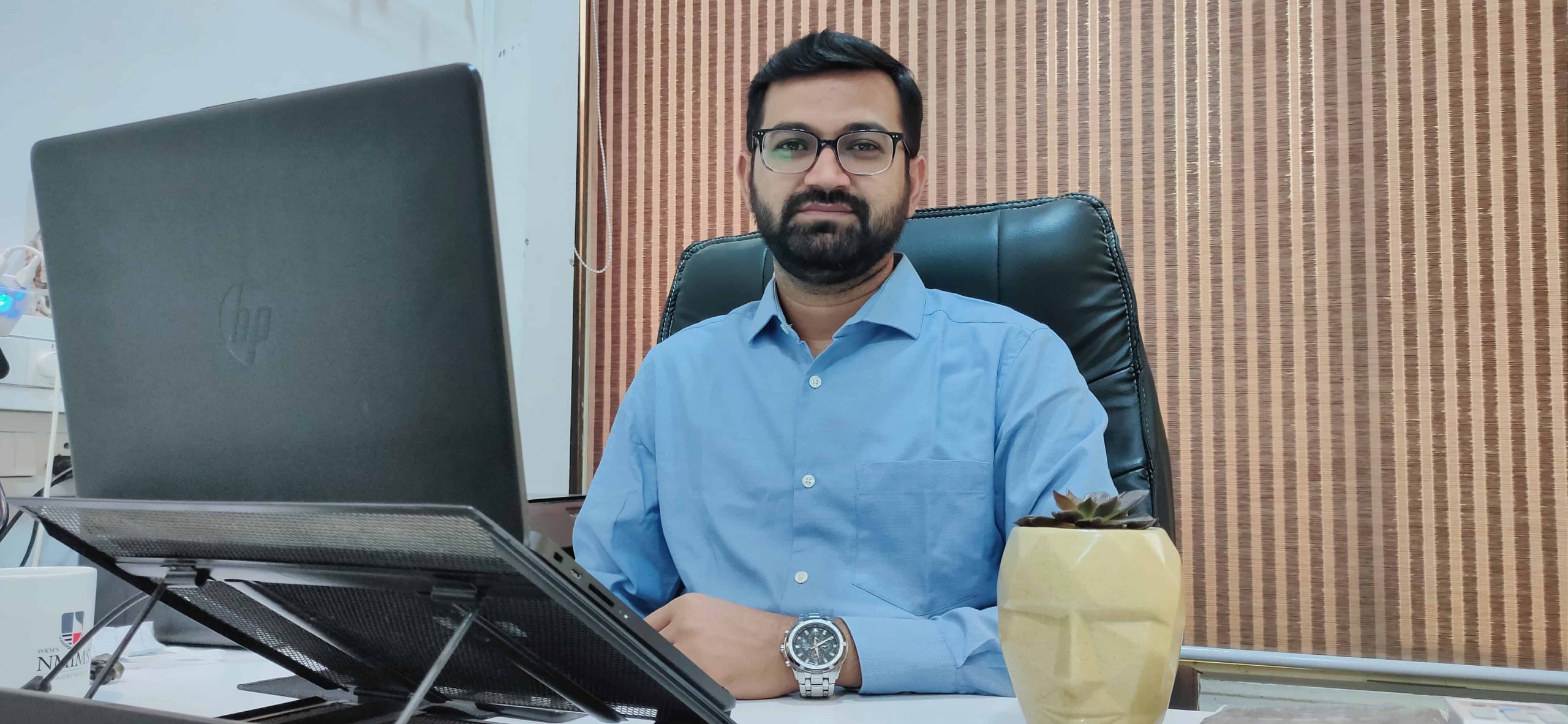 Atul Joshi is a founder & MD of Edumine Learning Solutions, an official enrollment partner of NGA SCE. He is one of the leading veterans in India's education industry and has played a pivotal role in promoting the growth of distance education in the country.