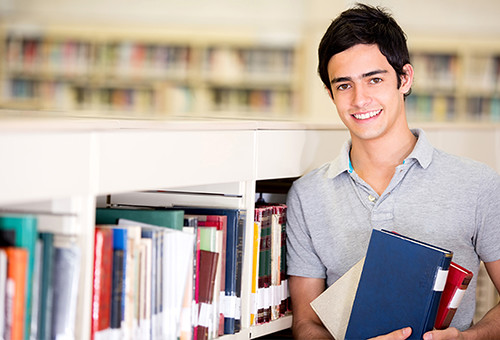 Every year millions of graduates teeming with soaring career ambitions invariably turn towards MBA with a sense of great hope. While MBA continues to be amongst the most popular and sought after graduation course, its bachelor version BBA course has also witnessed surge in popularity over the last few years.
BBA's steady rise has paved way for many curious questions among students, especially among the MBA aspirants. Does it makes sense to pursue BBA before enrolling for MBA, does earning both BBA and MBA degrees enhance career opportunities and is the idea of pursuing BBA course before MBA overrated.
These and many other interesting questions keep creeping up among all those who are seriously planning to enroll for BBA course. We'd like to douse all these creeping doubts by giving a affirmative and positive career advice around BBA course. Pursuing BBA course before opting for MBA is indeed beneficial and advantageous.
Read the below points carefully to know what makes this career move really advantageous and beneficial. All those who nurture the serious ambition of securing bachelor and master degree in business administration will surely find this blog post immensely useful.
Reasons for MBA Aspirants to enroll for BBA course
Gives easy entry into the corporate world:
Most top MBA colleges have a mandatory eligibility criteria that enrolling students must have a minimum 2-3 years work experience in a corporate company. While graduation in other streams like B com and even BSC can get you a corporate job, BBA course makes it all the more easier. Simply because over the years companies have started recognizing the value that BBA graduate students bring on the board. This growing realization has meant that BBA students get easy entry into the corporate and this invariably helps in increasing the prospect of getting MBA admission in top MBA college.     
Provides a strong foundation in management:
BBA is a three years rigorous course that provides its students strong foundation in management, theoretically as well as practically. Students get to sharpen their analytical skills, enhance their leadership skills as well as get a hands down knowledge about several management theories and case studies. This accumulation of invaluable knowledge eventually becomes a boon while pursuing the MBA course, putting BBA students ahead in the learning curve than rest of the students. As a result, they are able to accelerate the growth of their career and increase the chances of career opportunities.
Makes you a better manager:
Securing the dual advantage of BBA and MBA degree will eventually help in laying the ground to become a far more efficient manager. Some people may argue that a MBA course is more than sufficient for turning you into a good manager. But mind you students who own MBA as well as BBA degree are more likely to turn into a successful manager. Simply because BBA + MBA degree gives you a six years of rigorous training, while non-BBA graduate who enroll for MBA degree get only three years of rigorous training in developing managerial and leadership skills. Here I am presuming that non-BBA graduate students hail from non-management courses like B com, BA, BSC etc.
MBA with its comprehensive and all-encompassing syllabus makes you dive deeper in its pursuit to impart managerial skills, while BBA helps in building a solid foundation for the same. When you combine both these streams together then the possibilities for your career growth can far outreach your expectations.
However, it must be noted that whether candidates with MBA and BBA degree eventually becomes manager or not depends on several other factors as well.
Completing graduation (BBA) as well as post-graduation (MBA) course will obviously make your resume much stronger. It will make strong enough to make you standout in the highly competitive job market. Even better, they can command comparatively higher salaries than their peers. What's likely to work for such candidates is the fact that both BBA and MBA courses carry a very positive perception in the corporate world. Companies tend to perceive them at a much elevated stage while caring out the recruitment drive.