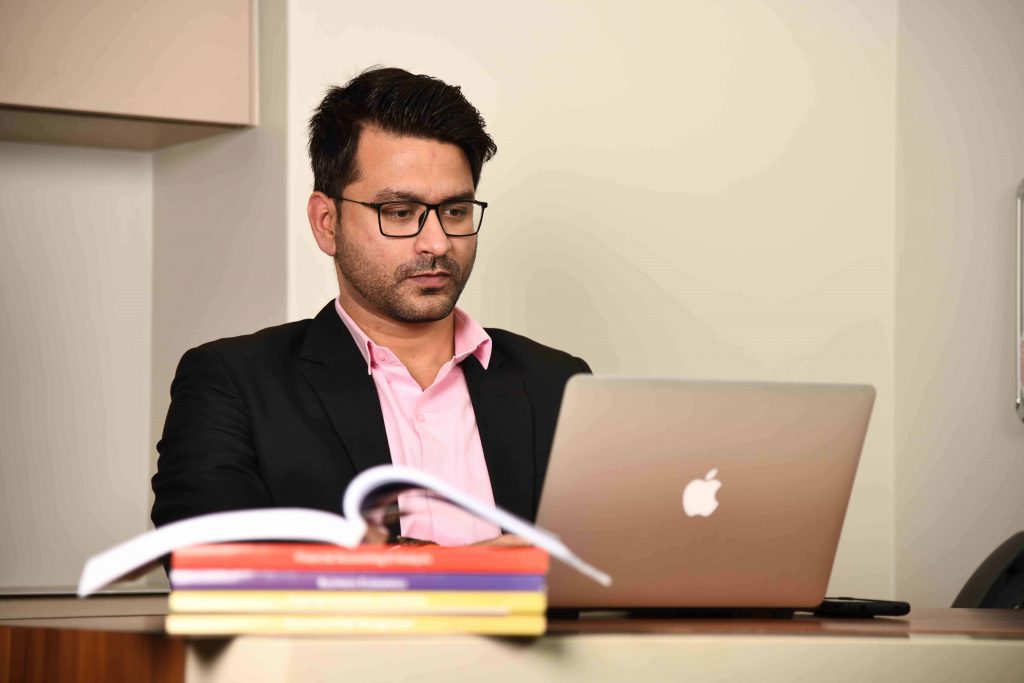 Most IT professionals are very technically well versed as most of them horned their technical skills through formal education. Majority of them own degree or certificate by opting for standard courses like Be/ME in Computer Engineering, MCA/BCA, Diploma in Computer Engineering so and so forth.
These intensive and rigorous courses certainly impart technical abilities and sets them up for a highly successful career in the IT industry. However, over the last one decade or so most IT professionals found out that their career will continue to remain stagnant if they don't inculcate in them deeper understanding of modern management. This steady realization has implied that over the years scores of IT professionals have got attracted towards MBA and other management courses.
Today there exists a growing consensus among the IT professionals that earning an MBA degree is one of the best ways possible to fast-track their career.
This latest blog post will seek to consolidate this opinion further by strongly arguing and justifying IT professionals growing affiliation towards MBA degree.
Top 5 Reasons for IT Professionals to opt for MBA Course
IT has become a Global and Dynamic Industry:
Today the IT industry stands at the forefront of globalization, surpassing boundaries and becoming profusely dynamic in its nature. This certainly implies that today the IT industry can really ill-afford to depend only on its technical prowess to remain competitively agile. It parallelly needs to depend on the application of modern management practices and eventually needs efficient managers to achieve this. This intricate reality has enforced a realization that IT professionals owning MBA degree bring great advantages on the table. Advantages that help IT companies to stay ahead in the competitive curve. Therefore, IT companies that have dearth of good managers or professionals lacking management skills will surely compromise on their growth prospects.
Imparts analytical & other key management skills
Most IT professionals are very proficient on the technical side but are almost handicapped while demonstrating their management skills. This shortcoming may create hindrance in their career growth. Companies might eventually focus on deficiency of their managerial skills while evaluating their annual or quarterly performance. However, by opting for MBA course IT professionals can easily overcome this deficiency.
A three year intensive MBA course helps in inculcating several important skills, the most important being analytical, negotiation and problem solving skills. Given the intense competitive landscape that today most IT companies operate, employees owning such skills are cherished and greatly valued. This obviously bodes well for career growth of such employees.
Nurture business mindset & Make you see business side:
Most software engineers, software developers and many IT professionals lack a business bend of mind. As hinted above, their orientation is always more towards the technical side. They, therefore, most often find themselves helpless while summoning business mindset for their projects. An MBA course can quite easily address this problem. It must be noted that an MBA course is fundamentally designed to inculcate business oriented mindset to its students. IT professionals surely benefit from this basic tenet as they get to nurture business bend of mind. When coupled this business mindset with their technical abilities, they find themselves in a driving seat as far as their skill set goes.
Develop leadership skills
Some IT professionals have latent leadership skills and probably the only way they could tap into it is by joining a full-fledge management course. By management course, we certainly mean MBA course since major part of this course is purely focused on nurturing leadership skills. An MBA course through its intensive training helps in imparting the confidence and conviction that helps future managers to face tough situations and stride through it quite smoothly. In the IT industry, such leadership skills are found to be more than handy for coping with intense competition and huge challenges that come along with it.
Makes your Resume very Powerful
MBA is one of the most sought after degree and when the MBA credentials get added to your resume, your resume will certainly become more powerful. This fact holds especially true for IT professionals whose years of work experience coupled with MBA degree will literally make their resume stand out. They can certainly fancy more career growth opportunities like promotion, salary hike or even job switch with better salary package. Over the years, the IT industry has increasingly acknowledge the great leadership & managerial skill sets that MBA degree can inculcate among the IT professionals. Therefore, it is hardly surprising that today many IT companies openly sponsor their managers' MBA education fees.