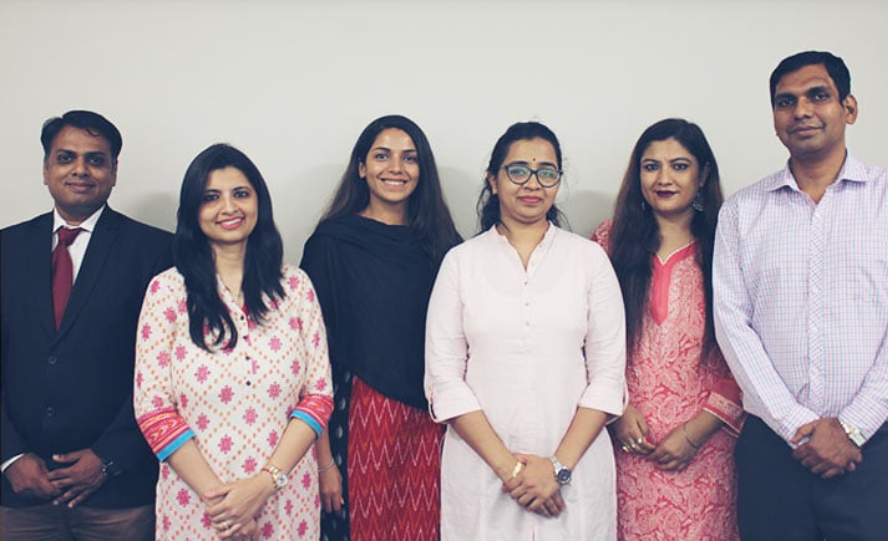 Over the decade NMIMS Global or NGA SCE – distance learning arm of NMIMS – has emerged as a premium institution in India's distance education field. Today NGA SCE is considered amongst India's topmost distance education university. While today the institution is basking in its glorious success, it has equally played a critical role in elevating the standards of India's distance education. NGA SCE certainly could not have scripted this phenomenal success without the invaluable contribution of its faculty members.
NMIMS Global's excellent teaching faculty is again reflection of its constant endeavour to improve the quality of India's management education. Above all, it has played critical role in redefining the career of scores of MBA professionals. Today most of these professionals are working in the top corridors of India's corporate world. Their success in scripting a fulfilling career is a fitting tribute to NMIMS Global's faculty.
NMIMS Global's Faculty – highly experienced and best in the industry
Enlisted below are important information about NGA SCE's faculty members. Among other things, the below information proves beyond doubt why NGA SCE's faculty is considered best in the industry.
Among NGA SCE's vast entourage of faculty members, 80 members own PHD degree.
120 members boost vast teaching experience in prestigious institutions like IIMs and IITs.
NMIMS Global's faculty collectively boost more than 400 years of combined teaching experience.
Apart from teaching experience, NGA SCE's faculty members boost more than 800 years of combined industry experience.
NGA SCE's Faculty Members – Our Top Picks
Each and every faculty member in NGA SCE's enormously large faculty group is indeed a special member. Therefore, it was always going to be an uphill task for us to only choose select few members for our list. We, however, have compiled this list to the best of our ability.
Richa Singh: Richa is one of the important members of the faculty that largely focuses on executive MBA course. She holds a degree in MBA from IE Business School and B.Tech from IIT-Delhi. Having co-founded a successful Edtech firm. She also boosts a strong experience in the corporate world.
Prof. Nilanjan Das: An IIM and IIT graduate, Mr Das brings with him more than 2 decades of experience in the financial service industry and capital market. His unique exposure to entire banking value chain and leadership role in many financial service verticals makes him a standout faculty member. He teaches for various programs including MBA in Business Management, MBA in Banking & Finance Management and MBA in International Trade Management
Prof Malavika Arun: A gold medallist in HR, Prof Arun has horned her skills in the field of HR for more than two decades. She has helped various companies in efficient implantation of various HR policies and process. Today Prof Arun is spending her professional time by imparting her invaluable HR knowledge to NGA SCE students. She lends her HR wisdom in programs like MBA in Human Resource Management, Diploma in Human Resource Management and Post Graduate Diploma in Business Management- Human Resource Management.
Prof Rohit Kumar Gautam: A B Tech from IIT Mumbai, Prof Rohit Gautam holds diverse work experience that spans across several industries, functions and countries. Over the last one decade, he has worked with several US$1 bn+ companies as well as startups and government bodies. He is fond of traditional Indian method of teaching and is known for using real life examples during lecture. At NGA SCE, he imparts his knowledge for programs like MBA in Marketing Management, Diploma in Marketing Management and PGDM in Business Management.
Prof. Abhishek Mani: Prof Abhishek Mani's career and education highlights are certainly enviable. He holds MBA from IIT Mumbai and B.Tech from IIT Kharagpur. Mr Mani's experience in India's corporate world span for more than two years. He has spearheaded key roles in some of the biggest companies of India. Today he is busy imparting his enriched knowledge by teaching for various programs at NGA SCE. He teaches for programs like MBA in International Trade Management, MBA in Finance Management and PGDM in Business Management.
 To know more about NGA SCE's other highly experienced faculty members, please click here.