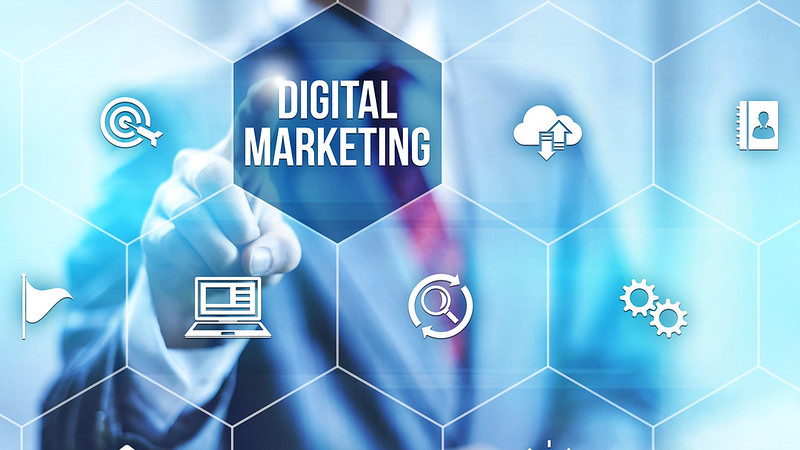 Marketing is an integral part of any business or company that wants to grow and prosper amid tough competition landscape. Traditionally, marketing has been dominated by television, print, radio and outdoor marketing. But over the last decade, a new vertical got added to the list of traditional marketing, thanks to the unprecedented growth of internet. This new vertical is called digital marketing.
Any marketing effort that is aimed at internet or internet related mediums/channels is called digital marketing. These internet related mediums/channels include computers, laptops, tablets and mobile phones.
Types of Digital Marketing
Search engine optimization (SEO)
Social media marketing (SMM)
Per pay click (PPC)
Email marketing
Influencer marketing
Affiliate marketing
This latest blog post lays down explicit reasons that make digital marketing one of the best career options out there. But before going ahead, I'd like to briefly draw your attention to NMIMS Professional diploma in digital marketing. This distance course can give you entry and launching pad to launch your thriving career in the digital marketing industry.
Factors that make Digital Marketing one of the hottest career options
Bright prospect of Digital Marketing Industry: Today the current size of the digital marketing industry is approximately Rs 18000 -19000 crore, according to dentsu digital marketing report. Experts claim that this already enormous industry is expected to grow at an impressive CAGR of 20%-25% in the future. These eye-popping statistics and numbers simply implies that a career in digital marketing career can prove to be rewarding and lucrative one. Most job seekers are usually on a look out for a industry whose growth prospects are bright and digital marketing is certainly one of those industries.
Good pay scale: Today digital marketing ranks pretty high in the list of high paying jobs in India. All those statistics and numbers that were discussed in the above point obviously translates into good salary package. A fresher in the digital marketing industry can easily earn anywhere between Rs 3 lac to 4 lac per annum while a digital marketing manager with a strong 5-6 years of experience can earn 8 to 9 lac per annum. With a lucrative salary package on offering, digital marketing professionals cannot only look out for financially secure but also materialistically rewarding life.
A youthful career: The general demography of digital marketing industry is very young. Not only the people who handle digital marketing campaigns are young but even the campaigns are mostly targeted at young people. This palpable youthfulness that surrounds digital marketing gives this profession a unique appeal that many young job seekers find it hard to overlook or resist.
Career as an entrepreneur and freelancer: While course or internship in digital marketing can easily get you full-time job, it can also open up several possibilities on the front of freelancing and entrepreneurship. Today there are scores of digital marketing freelancers and entrepreneurs who are making a good living. Their resounding success is a clear proof that, if needed, digital marketing can provide path to all those who want to quit their 9 to 5 jobs and chart an independent career. It is important to mention here that digital marketing is a low capital intensive business and this fact bodes well for those digital marketing professional who have a strong entrepreneurship streak in them.
Recession proof career: In today's age of boom and doom, a career in digital marketing can easily provide much needed financial stability to all the job seekers and career-aspiring people. A digital marketing professionals are less likely to face axe or job loss in the event of economic downturn. But what really makes digital marketing a recession proof career. Well, as such marketing is itself a recession career especially considering that every company looks for marketing solution for fostering growth. The safety net attached to digital marketing is even greater since today every company realizes internet's superlative potential in propelling their marketing efforts. As a result, the domain of digital marketing is in great demand and will be so in distant future as internet will continue its sporadic growth across India.