Over the years several modern technologies have hogged the limelight. These technologies have become a talking point across the entire industry and the world at large. Data science certainly figures high in this list. As the prominence of data has grown, so has the importance of Data science.
The meaning of data science can be understoof from its name itself. The name basically implies that it is essentially a science that employs various scientific methods to extract insightful information. In most cases, this insightful information is extracted from structured and unstructured data. But there is actually more to Data science that sets it apart from other futuristic technologies.
Data science is actually an inter-disciplinary science and it employs several futuristic technologies that have carved their own separate identities. This includes machine learning, big data and artificial intelligence. In this sense, data science is more complex and dynamic in nature.
Today many reputed distance education institutes, including NMIMS Distance Education, offer courses in data science and machine learning. NGA SCE oversees the operation of NMIMS distance education. Over the years, it has carved a special niche in the area of distance education.
Why Data science has become so important?
Since today we're living in a data driven world, it has become critical to make sense of the mammoth amount of data. Simply put, Data science is a process of rationalizing complex data and finally making a sense of it. The real aim of rationalizing the data is to help businesses of all sizes in making faster and better decisions.
The importance of rationalizing data has become pertinent in the age of globalization. It has not only intensified the competition but also added myriad of complexity to businesses across the world.
The below-enlisted points clearly amplify how making 'sense of data' unravels this complexity and helps businesses in propelling their growth.
Simplifies the most complex data through simple diagrams and charts.
Helps in building predictive analytics model to give accurate forecast about future trends
Gives deep insight into complex consumer behavior and simplifies it for the purpose of augmenting sales.
It greatly encourages innovation. When companies have huge data at their access, it helps them to become more innovative. They can stretch their conventional thinking especially in the R&D area and thereby create better products or customer experience.
It makes a decisive contribution in the critical sectors like healthcare and consequently enriches our lives. Today doctors and medical experts have become more dependent on data for creating life-saving drugs, finding accurate diagnoses, accelerating medical treatment of patients so and so forth.
Why choose Data science as a career
With the importance of data science growing in great leaps and bounce, its profile in the job market has witnessed a meteoric rise. It has caught the imagination of job aspirant masses. Today the word data scientist has literally become a buzzword as there is a palpable excitement about this emerging field.
Data Science: a Highly Lucrative Career:
A high paying job: With today companies desperately clamoring for data, data scientists have emerged as one of the most sought after professionals and therefore today they command a lucrative salary package. As per the surveys conducted by leading job portals like Glassdoor and Naukri.com, today data scientist are amongst the most highly paid professionals.
Less saturated: Unlike IT and software development arena, the data science field is comparatively less saturated and therefore witnesses less competition. This is primarily because being a data scientist is a rare skill set as it requires high degree of proficiency and talent. However, people who are able to acquire this uncommon and exceptional skill set invariably find themselves in an advantageous position.
Bright and stable career prospect: Today data science is among the most stable career prospects. It is one of the few careers that can stay immune to the adversarial impact of today's globalization world.
Enhanced reputation: With today data science assuming a critical responsibility in the society, being a successful data scientist is really a matter of great pride. Today the world pays a great deal of respect and reverence to data scientist.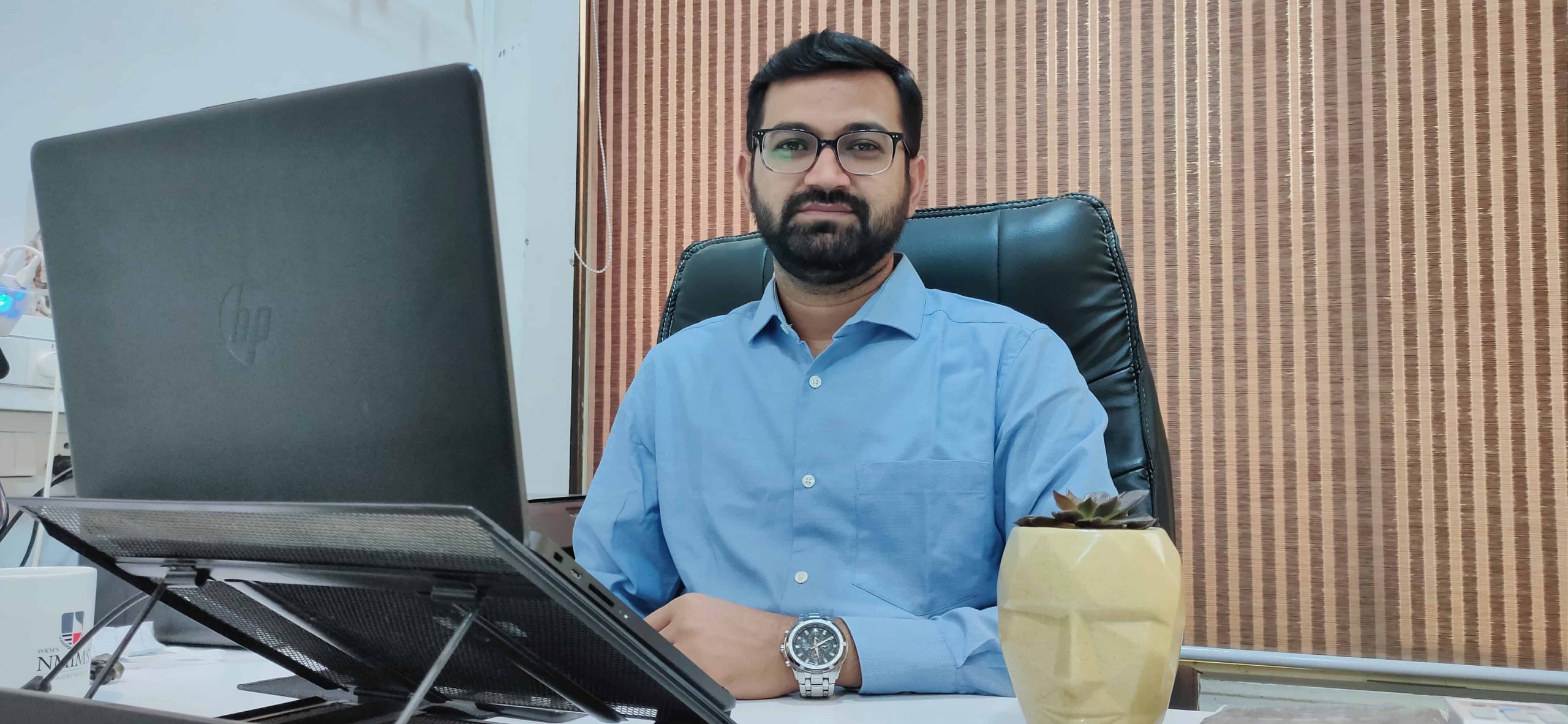 Atul Joshi is a founder & MD of Edumine Learning Solutions, an official enrollment partner of NGA SCE. He is one of the leading veterans in India's education industry and has played a pivotal role in promoting the growth of distance education in the country.