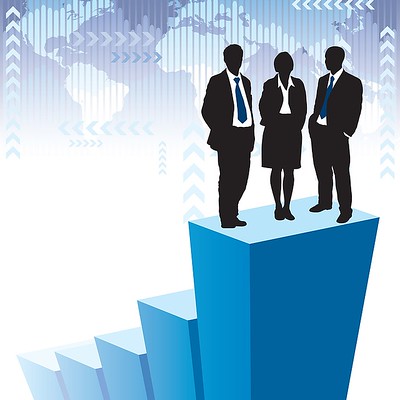 Most management or MBA students who nurture soaring dreams in their fragile heart are always on a lookout for inspiration. While today the world is abound with inspirational sources, none probably can emulate the enduring impact that books can cast on impersonate human mind. Books have always been among man's most loyal companion in his eternal quest for seeking knowledge. As management students dare to charter their bold entrepreneurial and career dreams, books especially pandering to harnessing leadership skills can prove to be great source of motivation. Spurred by this fact, I decided to pen down this article that seeks to shed light on some of the best known leadership books.
Apart from being my personal favorite books on leadership, these books have shaped and inspired generation of successful corporate leaders. I, therefore, believe that these books can seriously sow the seeds of leadership qualities among the budding MBA students.
Wooden on Leadership by John Wooden & Steve Jamison: how does a basketball coach fit into corporate training and role as a corporate mentor. Well, a basketball coach may seem like a misfit in the complex fiefdom of business unless the coach happens to be John Wooden. Wooden is widely hailed as one of the best coaches in the history of basketball. This popular book of his on leadership brilliantly draws the parallel between the challenges existing in the basketball arena and the corporate world. Flipping through the pages of this book, one can seek wisdom, inspiration and all other qualities that are necessary for crafting a successful corporate leader. The book is especially famous for its acclaimed Pyramid of Success, a concept that has now achieved cult status in the global corporate industry.
Good to Great: Why Some Companies Make the Leap … and Others Don't: This classic book by Jim Collins shares with us defining leadership traits that eventually becomes differentiator between a highly successful and a mediocre company. This book explores these traits through time and tested concepts like 'Level Five Leadership' and the Hedgehog Concept. Both these concepts are again credited for making revolutionary impact on people's perception about leadership and how to go about attaining it. In a nutshell, this book is a must read for all the management students or anyone who is even remotely interested in inculcating leadership skills.
Primal Leadership by Daniel Goleman: Overtheyears this book has deservingly attainted the classic status. Today it stands among the most celebrated leadership books, passionately read across the global industry while it is also part of curriculum of several famous management universities. This pathbreaking book essentially underscores the importance of emotional intelligence and the ways to seamlessly imbibe it into the leadership style. While the conventional thinking is that leaders can ill afford to be emotional but this book thinks otherwise.  Going against the convention, this book rather claims that emotions can be a boon and not bane if one cares enough to channelize it properly.
The Leadership Challenge by James Kouzes and Barry Z Posner:  This is one of the gold standard books for learning leadership skills and reading inspirational stories about some of the greatest corporate leaders. Currently in its sixth edition, the book positions leadership as a skill that needs to be learned as well as emotional quotient that has to be harnessed by empathizing with employees. The book makes for enthralling read especially because it is littered with countless examples about great leaders accomplishing extra-ordinary amid overwhelming challenges. These examples and case studies have now become part of the popular folklore in the corporate world. This book has transformed people's belief about leadership and is rightly tagged as one of the revolutionary books in the leadership niche.
Execution: The Discipline of Getting Things Done:  Great leaders are the ones who inspire their followers by their actions and not mere words. This is the underlying theme of this book. Authors Larry Bossidy, Ram Charan and Charles Burck have sharply brought forth this theme through deep insight into problems and challenges that plague modern companies. But the best part of this book is obviously the wide range of  smart solutions and great case studies that have been woven together quite impeccably. The another positive thing about this book is that it is very lucidly written and absorbs you from the word go till the last page of the book.