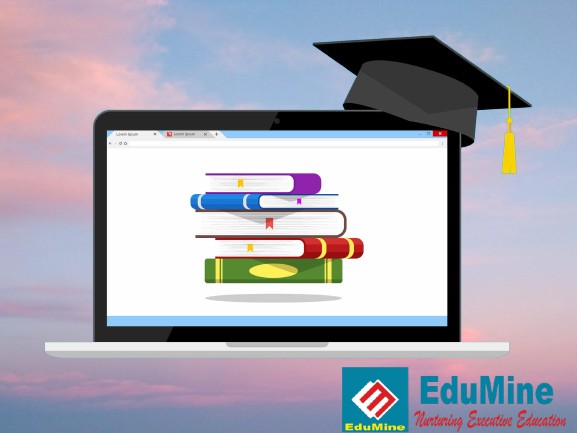 Upskilling is an ever continuing pursuit for any ambitious working professional. Upgrading and enhancing skill sets is the only way for professionals to keep pace with emerging technologies and new skill sets in their respective industries. In other words, upskilling is no longer an optional career move. It is mandatory, at least, for all those who incessantly aspire for a fulfilling and high flying career. This pertinent fact propelled me to write down this latest article.
This blog post puts light on the top distance and online courses that can seriously accelerate your sluggish career. Due to positive impact of COVID, the demand for these courses is likely to last well beyond 2021.
Top distance & online courses for working executives
Artificial Intelligence & Machine learning course (AI & ML).
Cybersecurity course.
Digital marketing course.
Leadership courses (Executive MBA or MBA WX).
Soft Skill courses.
Artificial Intelligence & Machine Learning Course
Over the years, the impact of artificial intelligence (AI) and machine learning (ML) on the global economy and industry can only be termed as colossal. Today almost all industries are relentlessly working hard to leverage these two upcoming technologies, widely dubbed among the hottest technologies of the 21st century. This obviously implies that today there is a crazy demand for AI and ML skill sets in the job market. This lone fact is sufficient to sum up how beneficial AI and ML courses can prove for your career growth.
While there is certainly no dearth of online & offline courses, NGA SCE or NMIMS Global has taken on itself to provide a comprehensive masters course in AI and ML. Irrespective of which institute or platform one chooses to avail AI & ML course, it is important to acknowledge that harnessing AI and ML capabilities isn't really easy. They demand good hands down knowledge and proficient skills in coding.
Cybersecurity course
The importance of cybersecurity has increased manifold in the aftermath of pandemic. The latter has especially accelerated the internet penetration, creating an incessant need to secure the internet's expansive landscape. Additionally, the growing awareness about data protection and perennial threat possessed by hackers has created a huge demand for cyber security professionals. Therefore, learning and gaining proficiency in data protection and securing internet will most certainly pave way for an accelerated career growth. There simply can't be any counter argument about this fact. Enrolling for cyber security, in other words, can prove to be another excellent career move. But it is important to remind that cyber security equally demands good and proficient knowledge about coding.
Digital marketing course
Today digital marketing course is one of the hotly pursued and sought after courses. This course can especially prove to be boon for working professionals engaged in verticals like sales, marketing and advertising. Over the years, digital marketing's demand has gone past the traditional B2C terrain and has now become equally indispensable for the B2B niche. This trend has further accelerated the demand for digital marketing professionals.
A digital marketing course essentially sheds light on tips & hacks about efficient marketing on various internet platform. SEO, SMO and paid ads are some of the critical things that you'll learn through this course.
Leadership courses (executive MBA or MBA Wx):
Today the education market is replete with leadership courses that promises to imbibe leadership skills in managers or anyone who desires to elevate their corporate career. The term 'elevate' has been used here with reference to 'promotion' and 'salary hike' as most leadership courses are specifically geared towards this goal. These courses essentially try to inculcate all round dynamic skills that help companies to achieve enduring success amid uncertainties and unforeseen challenges.
Among all the leadership courses, I'd specifically like to recommend executive MBA or MBA WX course. This course has been enjoying great popularity in the corporate arena owing to its consistency in churning out managers with efficient leadership skills.
Soft skill courses
The inclusion of soft skills might evoke a sense of surprise among many people. But I feel its inclusion is completely justified. More so because it is unanimously proven that soft skills gives an overwhelming competitive advantage to employees. Soft skills like good communication skills, positive body language and team spirit can give much needed extra push to your career. This accelerated push is easily achievable when your core skills are perfectly complemented by soft skills. Accordingly, a course or attending workshop on soft skills will only put your career in great advantageous position.
Other hotly pursued distance and online courses
Data science
HR analytics
Cloud computing
Business Analytics
Product management