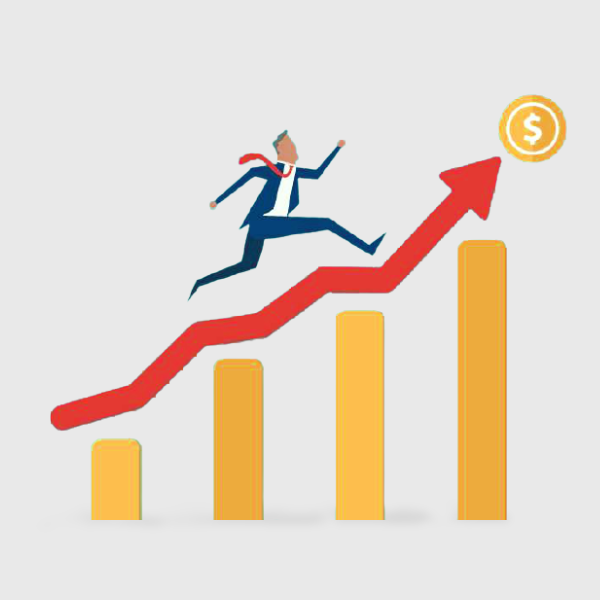 Almost anyone who is set out to make a career out there obsessively craves for a job that can pay them a fat salary. A job with lucrative salary package almost guarantees a luxurious and financially secured life. It equally helps in maintaining the desired standard of living amid the inflationary pressures. A high paying job, in other words, is a universal dream behold and cherished by almost all the job seekers across the world. Keeping this fact in mind, we've compiled a list of some of the most high paying jobs in India. All those young job seekers with soaring ambitions or anyone looking to resurrect their slagging career will surely find our below list more than useful.
Although this list could have surely been bigger, for sake of convenience we've included only 6 professions with lucrative salary package.
Data Scientist: The modern companies unbridled obsession to leverage and capitalize data has today invariably made data scientists among the most sought after professionals. The demand for date scientist is so high that even data scientists without much strong experience can make nearly INR 4-10 lakh per annum. By the way, those with strong experience (preferably more than 5 years of experience) can earn mindboggling 50-70 lakh per annum. Data science though is not a easy thing to crack. The ability to extract data and rationalizing it requires high degree of proficiency and motivation. Above all, anyone dreaming to make a career in data science need to have a good practical knowledge about coding.                  
Artificial and machine learning experts: Nearly 5 to 6 years back almost everyone had unanimously predicated that artificial intelligence and machine learning will be among the next big thing. Today those predication have obviously come true, with possibly every competitive company cutting across different industries and verticals today lapping up AI and ML technologies for propelling their business growth. As a result, the demand for AI and ML experts and professionals have simply imploded over the years. They are at helm of the affair in lending the touch of AI and ML in order to better the products, give more refined services to customers, make data driven decisions and for many other things.
But again becoming AI and ML professionals isn't easy. Proficiency in coding and cracking numbers comes in handy for anyone desiring to make a career in AI and ML.
The average salary drawn by AI and ML professionals at the beginner level is nearly 5-6 lac per annum. The salary can touch to 20-30 lac per annum for professionals with 5-6 years of experience.
Management Consultant: As per PayScale, an entry level salary drawn by Management Consultant is 6-7 lac per annum while the salary can touch to nearly 10-11 lac per annum for experienced Management Consultants. Consultants with 7-10 years of experience and are really proficient in their work can command a salary of almost 18-20 lac.
Management Consultants can either directly work in big MNCs, rapidly growing companies or take job in a consultancy firm.
Management Consultants are essentially problem solvers that help companies to drive forward amid challenges and maximize their performance.
Some of the top skills needed to become a successful Management Consultant are good knowledge about finance/economics/mathematics, team spirit, proficient communication skills and problem solving abilities.
Product Managers: With companies becoming more customer centric, they are looking to make products/services that perfectly caters to the demands and requirements of their target customers. This obsessive quest compel companies to take services of Product Managers, who are aware about the know-how of making and designing products that resonate with customers.
According to LinkedIn, a fresher in Product Managers role can draw an average salary of 6-7 LPA whereas experienced professionals can draw anywhere between 18-20 LPA. However, it will be far more easier to draw such an exuberant salary if the interested aspirants own a MBA degree from a good institutes.
Ability to gauge customer needs, an eye for aesthetics and excellent negotiation skills are some of the must have of a good product manager.
Blockchain developer: Blockchain is marked with an ironical situation. The unprecedented buzz around this new age industry is dampened by the fact that there aren't many good blockchain developers. This pertinent fact should be good enough to pump you up to become a blockchain developer. A career in blockchain industry also bodes well given that Indian government as well other governments across the world are planning to invest heavily in the blockchain technology.
A blockchain developer even with most basic experience can easily draw a salary of nearly 5-6 LPA. Once backed with good experience, this salary can go up to 15-20 LPA.
Students with B.Tech and B.E in Computer Science are considered to be the most apt candidates for becoming blockchain developers. They equally need to be proficient in languages like Java, JavaScript, Python and C++.
Marketing Manager: Can any company survive, let alone thrive, without having a good marketing Manager at helm of the affair. This sums up the reason for the unabated demand that Marketing Managers continue to enjoy even today. For all those who don't know, Marketing Managers are largely responsible for driving the sales and visibility of the product as well as streamlining the supply chain.
An entry level professional in marketing can draw 4-5 PLA, mid-level professionals can draw 10-12 LPA whereas experienced can command a salary anywhere between 15-22 LPA.
One of the thumb rule for becoming a successful Marketing Manager is to gain proficiency in communication and multi-tasking.