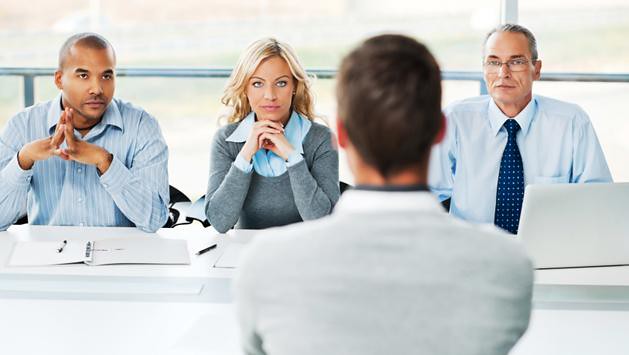 How about securing a dream job without putting a shred of an effort. A high-paying job in a big MNC nicely falling into your lap. Sounds crazy. But this plausibly and tenable task can be easily achieved if you're able to crack the campus placement program. Probably every MBA student eagerly looks forward to campus placement interviews, with pulsating hope that their dream job is simply waiting to be grasped.
The campus placement factor ranks pretty high in MBA aspirants' priority list while scouting for MBA colleges and universities. MBA aspirants obviously tend to aggressively pursue colleges and universities that provide quality campus placement services to their students.
The campus placement, in other words, is an uncompromising factor for most of the MBA aspirants. However, many MBA students end up faltering at this all important ladder, letting the life time opportunity of getting a career-rewarding job slip from their hands.
To help MBA students from avoiding this ignominious fate, we're sharing six invaluable tips that will help you to climb this ladder with great confidence and finally snatch your dream job.
What is Campus Placement?
Campus Placement is nothing but a recruitment program that is conducted within the campus of universities and educational institutes. The sole intention of the campus placement is to offer jobs to those students who are usually months or weeks away from completing their respective courses.
Campus placement invariably attracts reputed and emerging companies who are lured by the opportunity of attracting & hiring talented workforce. This opportunity is especially ripe for companies that want to attract skilled & diligent workforce at a mass scale. A task that would obviously become daunting if they sought for mass hiring directly from the job market.
The hiring companies identify and select the most able & efficient candidates from the campus placement and eventually offers them a offer letter.
In a nutshell, campus placement offers mutual benefits to both companies and MBA students.
The entire campus placement process is divided in five stages:
General HR round
Group Discussion (GD)
Personal Interview round (PI)
Technical round
Skill assessment test
Although all the stages are important, technical round and skill assessment test assumes more critical importance. If the candidates fail in these two important tests then they stand absolutely nil chance of securing a appointment letter from any company.
How to crack campus placement interviews?
Prepare for aptitude test: The technical round and skill assessment test, which already has been tagged as critically important in the above paragraph, mainly constitutes of aptitude test. I'd like to again reiterate that if you fail to crack the aptitude test then your chances of getting a job through campus placement is absolutely zero. Most of the questions in the aptitude test pertains to logical reasoning and math, which essentially gauges candidates' intellectual capabilities. Most companies confer and bestows great importance to candidate's intellectual abilities. By gauging the intellectual ability, companies get strong hint whether the candidate can efficiently resolve the complex problems typically confronting today's corporate industry.
Important Tip to prepare for aptitude tests
Try cracking online aptitude tests for gaining confidence.
Remember that every company has a fixed pattern for its aptitude test, which they keep repeating every year with minor changes.  If you can get hold off the company's previous year's aptitude test then nothing like it.
Polish your communication skills:  Good communication skills will obviously help you to pass group discussion and interview round with flying colors. This will surely increase the chances of your success in the campus placement program. Now assuming that most of you already have decent communication skills (preferably spoken English), it is important to further polish your skills. In case your English communication skills are bad then you'll have to work little harder.
Below are some tips to polish your communication skills
Shed your inhibitions or try not to be too self-conscious while speaking (this requires bit of self-confidence).
The panel members don't judge on the way you speak but more on what you speak (your content assumes more importance than your so-called flawless fluency in the English language).
Remember that being a 'patient listener' is an integral part of your communication skills. Listen patiently to your panel members and duly acknowledge their views.
Always make an eye contact with panel members or interviewer while communicating your views.
Don't try too hard to impress: In a sheer desperation to secure a job, some job aspirants might go overboard and try to hard impress the interviewers and panel members. The strategy of trying to over impress always usually backfires, more so in a job interview that is mostly overseen by experienced recruiters and HR professionals.
Here are some tips on how not try too hard to impress during interview
Just be yourself. Don't try to imitate someone else.
Don't speak on things on which you have less or no knowledge about.
Don't try too hard to flaunt your knowledge. Your replies and answers must always be to the point.
 Research & Google about company's campus placement program: Youcan access wealth of information about your favorite company's campus placement programs; their aptitude papers of the past years along with solutions, trick questions that are usually asked during the interview so and so forth. Do a simple Google research will give a clear idea and show you the path on how to prepare for the campus placement interview. This will surely bode well for your overall confidence and will increase your chances of success.