Given my professional relationship with NMIMS Global Access, it may be difficult to give unbiased review about NMIMS Distance Learning MBA courses. However, let me assure all my loyal readers that I've done my job sincerely. NMIMS Distance Learning MBA programs have their own drawbacks. These downsides, however, are comfortably compensated by NMIMS's brand equity.
This review, more or less, focuses on important factors that make NMIMS Distance MBA programs amongst the sought after course. Without wasting any further time let me straight away head to NMIMS Distance Learning MBA Review.
Placement Assistance Track Record:
The impressive track record of NMIMS Distance MBA placement assistance certainly makes it cut-above the rest.  Today SVKM's NMIMS is one of the few educational institutes that evokes great trust in India's corporate world. Its MBA degrees, including distance MBA degrees, carries a huge amount of respect in India's business corridor. Today NMIMS distance MBA students are working in some of the best companies in India.  NMIMS Distance Learning MBA placement is also top-notch because its career services and placement assistance are the best in the entire industry.
Below is the shortlist of companies where NMIMS Distance MBA's students have been successfully placed:
Tata Communications
Vivo India
Baja Electrical Ltd
Helix Tech Pvt Ltd
Aviva India
Royal Bank of Scotland
Wockhardt
Robust Digital Infrastructure:
At the heart of any successful distance or online education courses is a sturdy digital infrastructure.  NMIMS Global Access has fulfilled this condition or prerequisite quit flawlessly. It has put in place all the necessary infrastructure to offer its distance MBA students a seamless learning experience. From high-quality online classes, digital library, discussion forum to online academic calendar, NMIMS's digital infrastructure is again a top-notch affair.  
The following services offered to students gives a brief idea about NMIMS Distance MBA's digital infrastructure:
Dedicated Desktop & Mobile app
Live lectures
Online Academic Lectures
Digital Library
Best in Class Faculty Members:
Teaching faculty play a foundational role in any educational pursuit. The worthiness of any educational institute is known by its faculty members. On this front as well, NMIMS shines like no other institute does. NMIMS Global Access School has over 600 faculty members,  with many hailing from different industry verticals. They bring along with them in-depth knowledge and innovative management concepts. Notably, a significant number of NMIMS faculty members hail from prestigious B schools like IITs & IIMs.  
Globally Accepted Curriculum:
The curriculum of distance NMIMS Distance Learning MBA Courses are on par with global standards. Today NGA-SCE is one of the few institutes where students have the life-time opportunity of learning the same MBA modules that are taught in Harvard School Business. With such a globally accepted curriculum at its helm, NMIMS Distance MBA student have the rare opportunity of availing global exposure.
NMIMS's Brand Equity:
NMIMS students have the unique advantage of leveraging NMIMS' strong brand equity. With almost 30 decades of contribution in ceaselessly improving India's education quality, NMIMS is a name that evokes unwavering trust and is today one of the shining exponents of India's dynamic education industry. To be a student of NMIMS is a thing of pride and today most NMIMS students wear this pride on their sleeves.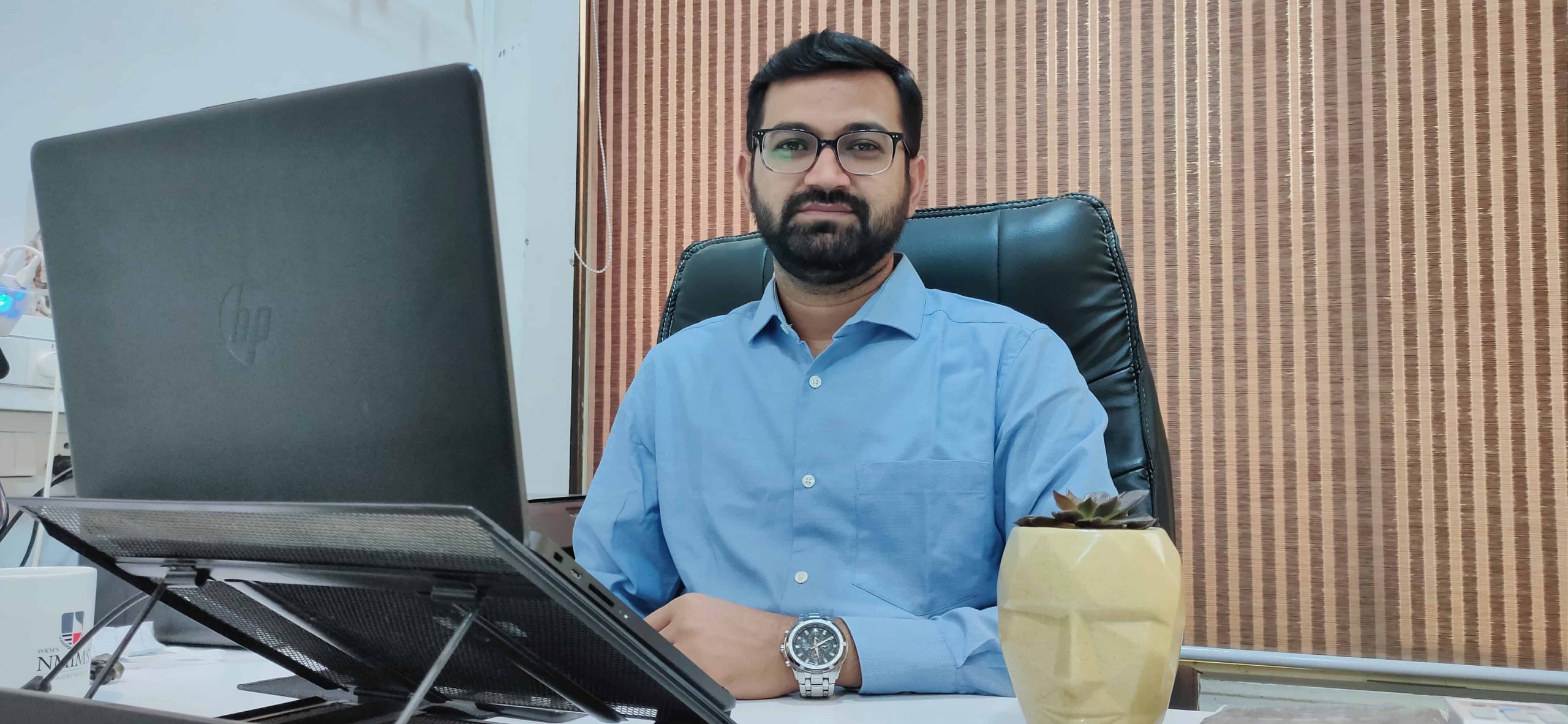 Atul Joshi is a founder & MD of Edumine Learning Solutions, an official enrollment partner of NGA SCE. He is one of the leading veterans in India's education industry and has played a pivotal role in promoting the growth of distance education in the country.