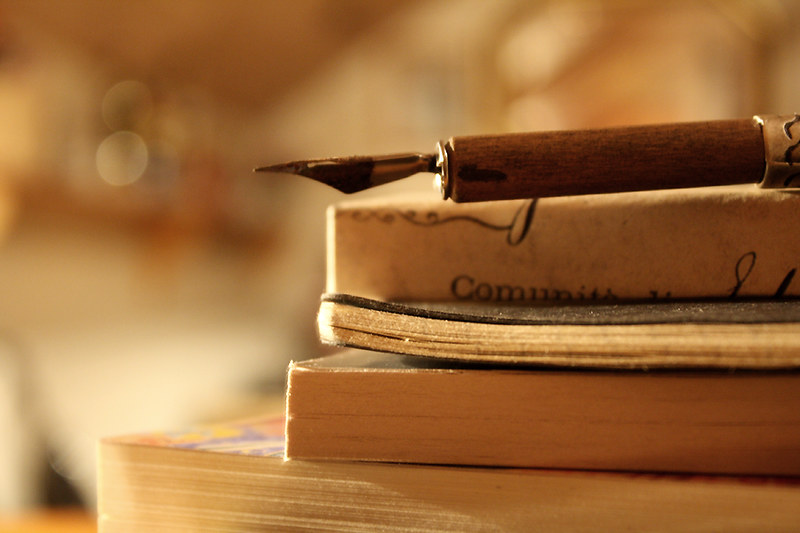 Almost all students enroll for MBA courses hoping that it will pave the way for a prosperous and highly lucrative career. MBA, for all its apparent drawbacks, is still synonymous with financial prosperity and high flying corporate job. But before this degree culminates into a highly successful corporate career, students have to go through several litmus tests. These litmus tests mainly consists of semester exams and assignments, which basically aims to hone the managerial skills and knowledge of students. For students getting good marks in the semester exams and assignments is obviously of paramount importance. Apparently, their success in getting a good corporate job post-MBA largely hinges on how well they score in these assignments and exams.
Therefore, not surprisingly, students go through lot of stress while preparing for exams and assignments. This blog post is all about ensuring that your stress remains well within manageable limits whilst you fulfill your potential while preparing for assignments and exams.
Best tips for MBA students in dealing with Exam and assignment stress
Be always committed to self-improvement:
As soon as you successfully enroll for MBA course, you need to take a vow. A vow that you should not be breaking for the rest of your life. This may sound a little too dramatic but it is not. You should promise yourself to remain committed to the quest of self-improvement. It is important to note that your goal to excel in the MBA course and your quest for self-improvement are deeply interlinked. Simply because management courses are intensive and rigorous courses.
Therefore, the more you improve on yourself, there is greater chance that this will have positive impact on your studies – including on your assignment and exam preparation. Self-improvement means different things to different people but broadly it takes into following factors:
Overcoming bad habits that are toxic in nature.
Consistently trying to come out of your comfort zone
Trying to live a discipline life.
It is highly recommended that students should make a special word document on their Pcs or laptops. These documents must enlist about how they plan to pursue their self-improvement goals. Students must preferably make some short goals and keep their track after every week.
Motivation is the real 'fuel'
Once MBA students commit to self-improvement and live a disciplinary life, they should ensure that they never run out of the fuel. And what could be the best possible fuel than self-motivation. Motivation helps in keeping yourself pushing hard while pursuing for worthy goals.
Once spurred by motivation, it becomes relatively easier for students to keep moving towards self-improvement goal. As students steadily proceed towards self-improvement goal, they will see stark improvement in your performance with regards to assignments and exam preparations. They will manage timely submission of assignments and avoid long & late night studies a day before the exam. Even better, they will be more efficiently prepared for the exams and this will bode well for the overall grades.
But how does one keep fueling the motivation, something that isn't really easy. Well, here are some invaluable tips for the same.
Keep reminding yourself that all the pain that you're currently enduring is for achieving a better life.
Keep reading self-improvement books and inspiring thoughts
If possible, write down all your long-term goals in a dairy or MS word document
Have a genuine curiosity about management theories and corporate case studies. it is important to remember that curiosity and motivation are deeply interlinked.
Leverage your smartphone for living a organized life
Your smartphone is actually meant for making you 'smart.' And one of the ways that it can make you smart is by helping you to live an organized life. But how can smartphone help you on this front. Well, thanks to the smart phone revolution, today we're living in a app driven ecosystem. Today there are plethora of mobile apps available for improving the quality of our life including our quest for living a discipline & organized life.
There are barrage of high quality apps available in the market that can help in streamlining your life. There are mobile apps solely meant for improving your concertation while studying while there are also apps that help you in living a discipline and purposeful life. In other words, such apps will prove more than handy for pushing you to efficiently cope with assignment and exam stress.
MBA students must not forget that technology can be a boon as well as bane. While they incessantly smartphone for entertainment purposes, they must equally use it for improving their exam and assignment grades.
Live a healthy life:
All your pursuit to efficiently cope with exam and assignment stress will be completely undone if you end up compromising on your health. In fact, your chances of succeeding in this quest will largely on the well-being of your health. Here are some of the basic health tips that all MBA students should diligently follow for improving their academical improvement:
Eat on time but don't overeat
Sleep well – mandatory 8 hours of daily sleep
Don't overthink about problems that are beyond your control
Live a mindful life – try to live in a present moment as much as possible
Avoid over-attachment with relationships or anything that can destroy your peace of mind.