The suffocating feeling of being stuck in a career today strongly exists in the corporate corridor. This feeling is so pervasive that I won't be even remotely exaggerating if I claim that today every third employee in a big or mid-size MNC feels his career has been stuck in permanent limbo.
Fortunately, some viable and plausible solutions are available to fix this supposedly serious career crisis. The easiest possible solution is to get a sought after professional degree that can again rejuvenate your career. However, not all degrees merit your time and effort while some courses thoroughly deserve it. Executive MBA WX or EMBA certainly falls in the latter category.
Executive MBA or MBA WX is solely meant for executives as well as mid-managerial executives with work experience. If someone seriously believes that his or her rich experience and skills merits a promotion to the senior management level. Then, in that case, executive MBA can prove to be a perfect ladder for achieving your long-cherished goals.
Given that I consider executive MBA as valuable asset, it is heartening to see that its popularity has grown immensely. But it is not merely working professionals who are fueling this popularity. Even companies and employers have started acknowledging the great value that this course brings to the table.
What is MBA WX?
MBA WX is a course especially caters to working professionals. Especially those who are aiming to accelerate their career through enhanced knowledge and better skill sets. The course is curated to help working executives in easily broadening their skillsets without having to quit their job.
I personally recommend NMIMS MBA WX course, for all those who want to pursue MBA WX Course.
Executive MBA can pave way for Promotion
Sharpens your managerial knowledge and competency:
Years of rich experience in the corporate world may lend you a strong foundation. But this foundation is worthless unless a robust edifice is built on it. EMBA provides the needed impetus to build this edifice. It lays groundwork for knowledge, fresh & deep perspective, getting acquainted with the latest trends in the industry. The cumulative impact of this knowledge uplifting experience is that it lends confidence and dynamism to climb the arduous corporate ladder.  
Employers are finding Executive MBA courses beneficial:
Countless surveys over the years have found that employers and companies have developed a strong affinity for MBA WX course. Their love and growing appreciation for this course has lot to with the fact that it scales up the employees' skill base. By doing so, it significantly propels organization's productivity level. In other words, doing an MBA Wx course is akin to being in the good books of your boss. This, in a way, implies that you're taking a one step closer to your dream of getting a promotion.
Consolidates leadership qualities:
Executive MBA course is increasingly becoming popular for nurturing leadership qualities.  Qualities that can propel anyone to the very top of the company's management hierarchy. This course aims to hone the skills to help managers overcome every type of corporate challenge. This includes challenges that overwhelm the top management. These sought-after skills include communication, problem-solving ability, analytical ability and interpersonal confidence.
Adds value to your resume:
While today MBA may have become too common and ubiquitous, it continues to add weightage to your job resume. This is more so true in the case of MBA WX. After all, it provides the dual advantage of simultaneously providing theoretical and practical knowledge. A full-time MBA course doesn't offer this advantage. This advantage becomes even more beneficial if one pursues the MBA WX course from a reputed college or institute.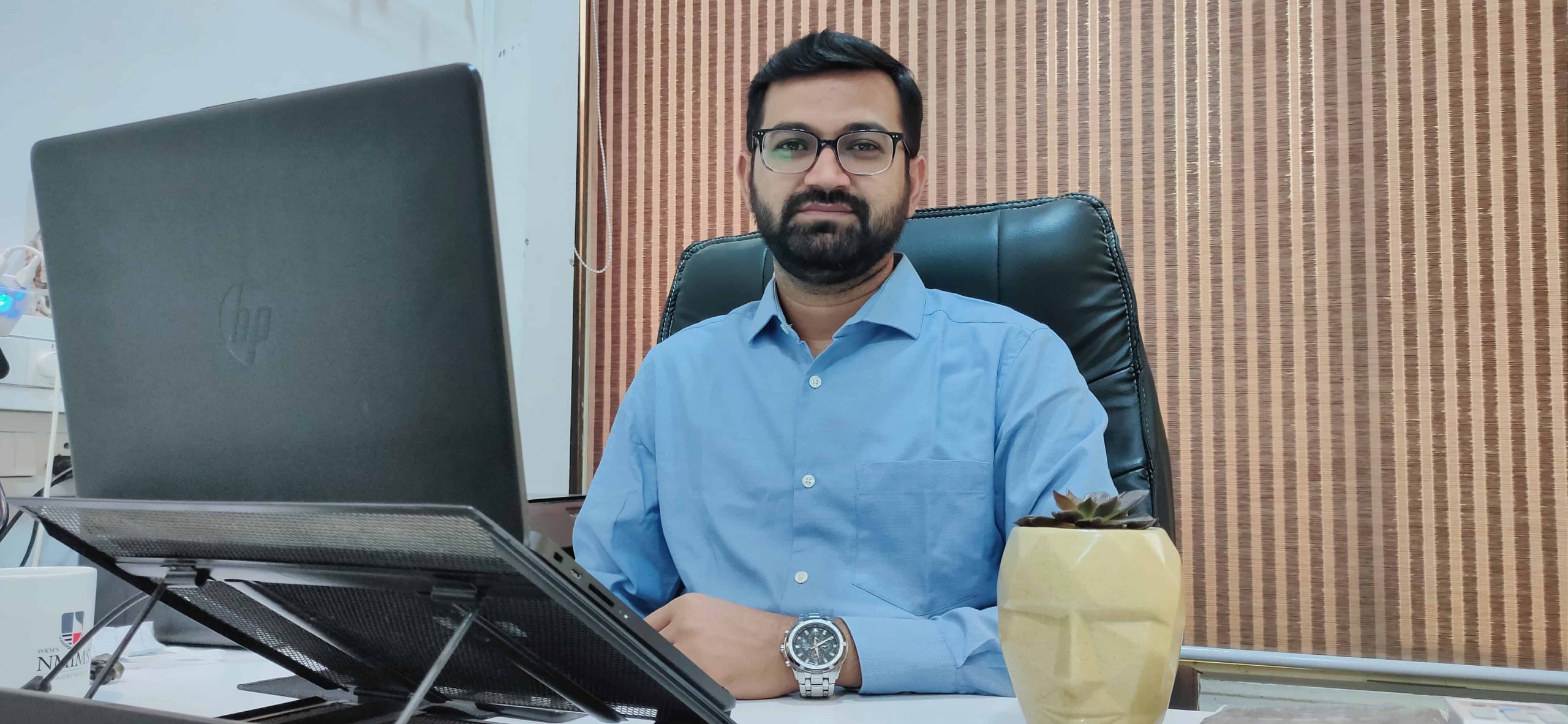 Atul Joshi is a founder & MD of Edumine Learning Solutions, an official enrollment partner of NGA SCE. He is one of the leading veterans in India's education industry and has played a pivotal role in promoting the growth of distance education in the country.