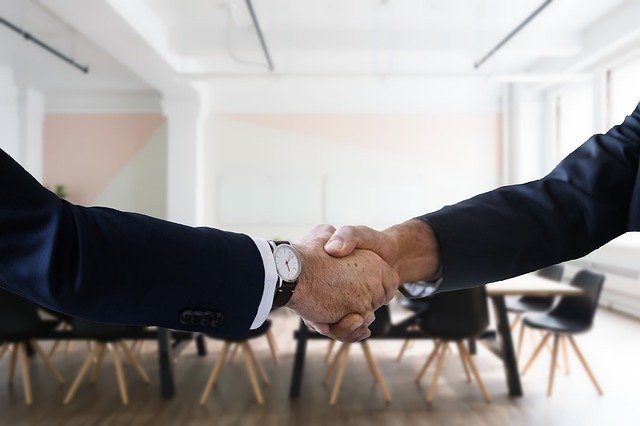 Few weeks back I had written an article on how to go about in preparing for campus placement program. In that article I had underlined the fact that it is the dream of most MBA students to land a lucrative job during the campus placement program. Fulfilment of this dream simply means that MBA graduates are spared from the trials and tribulations of a job seeker in today's highly competitive job market.
As desirous as this dream is, not all MBA students are be able to secure a offer letter in the campus placement program. In fact, a substantial part of the final year MBA students falter when they appear for their maiden job interview in their college campus. What happens to such students? Will they have to spend an entire lifetime in ruing this missed opportunity? Obviously not.  
They can quickly overcome this disappointment by staying positive. But more importantly they will have to take concrete steps in order to fetch a good paying job. To know more about these concrete steps please go through the 5 easy steps that I've shared below. These five easy steps will surely help you in overcoming campus placement disappointment.
Start a job with small yet rapidly growing company:
MBA students who have flanked at campus placement program can opt for doing a job with a small but promising company. This suggestion is especially applicable to those MBA freshers who have spent unduly long time in searching for jobs. Doing a job with small company may not offer a fat salary neither does it offer the glamour quotient of a large MNC.
But at the same time it can prove to be your training ground that can help in propelling your career in the later years. A job with small companies implies many invaluable things like learning multi-tasking, acquiring confidence in performing on projects, developing leadership skills so and so forth.
These things or rather these skills will eventually pave way for a lucrative job in a relatively big company in near future. In the future when you look back, mostly likely you'll more than value the decision of doing a job with a small company.
Do an internship:
In case if the job offers are drying up then doing an internship looks more like a wise choice. Internship obviously may pay you either very less or not even pay basic salary. But this hardship and sacrifice most certainly won't go waste.
Post-internship, MBA freshers will exude with great confidence as their skills and knowledge will be at more superior level. This confidence and this superior skill sets will eventually pave for a full-time job in near future. A real job that will pay you better or even exceed your expectations.
But I'd like to reiterate again that try finding Internship in an emerging company or the one that is growing rapidly. Doing internship in such companies will ensure that you will have enough projects to work on and this will lend enough opportunity to improve your skills and knowledge.
Enroll for skill oriented courses:
In case if you're running out of luck in your job search or simply disinterested in doing a job currently then enrolling for a course would be a rewarding move. But make sure to enroll in courses that help in upgrading your skills and puts you in a advantageous position in the highly competitive job market.
Additionally, try pursuing courses that complements your MBA specialization niche as it will help in improving your resume. For instance, if you've done MBA specialization in IT or Information Technology then doing a course in AI, data science or any other IT related area will enhance your job opportunities.
There are also several post-MBA courses available in the market that are especially designed for MBA students. But many post-MBA courses have the mandatory criteria of work experience for their enrolling students.
Develop soft skills:
To propel your career in today's highly competitive landscape, more often than not you'll have to depend on your soft-skills. Soft-skills like communication skills, positive body language and leadership skills account for a huge importance in the corporate world. Therefore, if you've lot of spare time in your hand then utilizing your valuable time to develop soft-skills will be among the most wise career decisions that you'll be making.
You can either directly enroll for soft-skill courses or learn soft-skills through self-learning process. If you choose to go for latter then try availing easier options like watching Youtube videos and reading self-development books.
Stay positive and upbeat about your future             
Last but not least, staying positive despite failing in the campus placement interview is critically important. It is certainly not the end of the world if you've flanked in the campus placement interview.
Who knows but failing in the interview was probably among the best thing that could have ever happen to your career. Probably in few months you might find a better job with lucrative salary package.
This happen with many who fail in the campus interview and there is no reason to believe that you won't be enjoying a similar fortune. Therefore, never succumb to negative thinking or doubt your abilities.