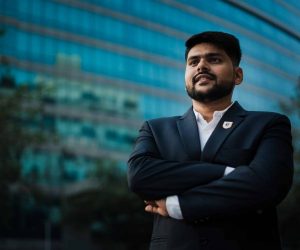 Ulhasnagar and Ambernath are one of the emerging cities of the Thane District. Over the years, Ulhasnagar and Ambernath have been making efforts to emerge from the overarching shadow of Kalyan and Dombivili. In a way, these painstaking efforts are a reflection of its citizen's inherent desire to fulfill their latent potential.           
EduMine has decided to play a critical role in this pursuit by promoting distance MBA courses in the Ulhasnagar and Ambernath. Ambitious students of Thane District has always occupied a special place in our mission. More so because EduMine is based in Dombvili and we share great physical proximity with them. This proximity propelled us to cater to the career goals of Kalyan and Dombvili students with special zeal. Now we want to extend this zealous mission for aspiring students for Ulhasnagar and Ambernath.
Our mission to improve India's higher education is amplified by our strategic association with NMIMS Global Access or NGA SCE. NGA SCE is a distance education arm of NMIMS and Edumine is its official enrollment partner. NMIMS ability to bring transformative change in the field of education is all too well known. This same conviction is clearly reflected in its distance MBA programs.   
If you're an ambitious student or working professional living in Ulhasnagar and Ambernath then feel free to contact EduMine. Our well-experienced career counselors will be there to serve you and resolve all your queries regarding distance MBA courses. For the sake of convenience, we've jotted down some of the important queries that most students have.
Popular Queries Regarding Distance MBA & NGA SCE
Does distance MBA degree add any real value to the job resume.
Does NGA SCE offers campus placement to its distance MBA students.
Will I have to appear for entrance exam for NGA SCE's distance MBA program.
What facilities does NGA SCE provide to its students
These and many such queries will be patiently resolved by our student-friendly career counselors. Visit us at our main office in Dombvili or campus officials in Mumbai or Navi Mumbai. Besides, feel free to call us anytime to make inquiries about distance MBA programs.
In the meantime, visit our website to know more about MBA programs and NGA SCE. Mentioned below are the links that will provide informative details about the same.
To know more about Executive MBA programs please click here.
To know what makes NMIMS Global or NGA SCE the best distance learning university in India please click here.
Dombivli (Main Office)
Edumine, Laxmi Baug Estate, Office No. 3, First Floor, Phadke Rd, near Appa Datar Chowk, Dombivli East, Maharashtra 421201
Phone no: +91 9987988489