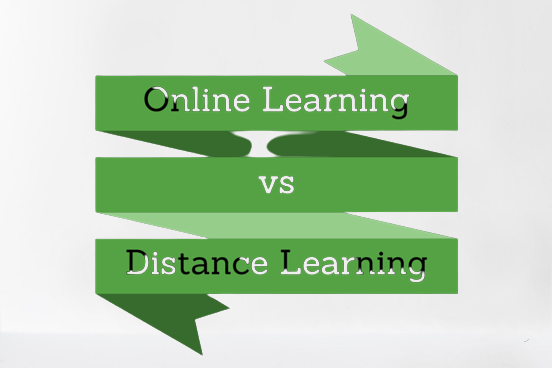 There certainly exists a huge ambiguity about distance education and online education. Most people almost use them interchangeably with the pretext that there is simply no difference between the two. This underlying perception is entirely wrong as distance education and online education are indeed two different modes of education. It is a different matter though that over the years the lines separating these two different modes of education has greatly blurred. The advent of internet has largely helped in blunting this line. That said, distance and online education still cannot be termed as the same.
They vary owing to several factors. These factors helps in lending peculiar characteristics to both these mediums. Let us briefly explore all the differentiating factors that separate these two modes of education.
Technology factor
Interaction and engagement
Freedom to students
Examination
Technology Factor: Online education greatly overrides on technology, mostly on internet, smartphone and other digital devices. Distance education, on other hand, exploits technology only to a point. Once it reaches this inflection point, distance education veers into the path of traditional mode of education.
Therefore, it will be very much apt to say that online education is literally defined by its overreliance on modern technology while distance education is peculiar in a way that it tries to fuse together modern and traditional techniques.
Interaction and engagement: Since online education completely thrives on modern digital devices, the interaction between teachers and students is fully virtual in nature. The scope of physical interaction, therefore, is completely nullified. Secondly, the level and quantum of interaction between teachers and students is comparatively higher. This is because in online education virtual classes are almost conducted daily or on alternate days.
As far distance education is concerned then it tries to nurture a bond between teachers and students through virtual as well as physical interaction. Speaking about the latter, distance education is strongly infused with physical engagement since it also tries to incorporate traditional mode of education.
This implies that while distance education students are supposed to attend virtual classes, they are as much required to register their attendance in physical classrooms. These physical classes usually takes during weekends at designated learning centers.
Lastly, the level of teacher-student engagement is always comparatively low in distance education. In fact, even student-to-student or peer-to-peer interaction is very low in distance education.
Freedom to Students: The limited engagement between teachers and students in distance education paves way for great degree of freedom for the student community. Distance education students are certainly not burdened with brooding supervision of their teachers. Partially because they don't have to attend virtual classes on daily basis while they can set the pace of their assignment without compromising on deadlines.
Compare this with online students whose academic performance is judiciously supervised by slew of teachers. Virtual classes that are conducted on almost daily basis invariably make students more accountable for their every minute academic actions as well as inactions. While this constant vigilance provides many benefits to students, it cannot be argued that students freedom are surely curtailed.
Examination: Anotherimportant differentiating factor is that student examinations are conducted differently by both modes of education. Distance education students (barring out few exceptions) have to visit the examination center for giving their exams. Contrarily online students enjoy the envious luxury of giving their exams from anywhere in a web protected environment.