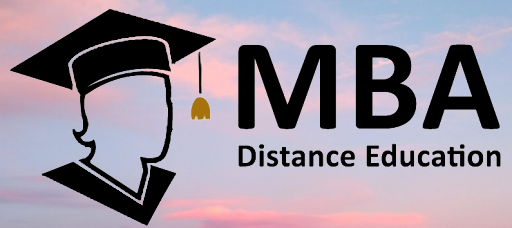 Over the many years Distance MBA has gained lot of acceptance not only in the student community but also in the corporate world. While this specialized MBA course has certainly grown in stature, it still continues to suffer from negative perceptional problems. This has been caused largely due to many deeply ingrained myths. Being the Founder & Director of EduMine that promotes distance education, I am well acquainted with these myths. As part of this life-long pursuit, my latest blog post seeks to throttle some of the most deep-rooted bias and unsubstantiated facts against distance MBA.
Top 5 Myths about Distance MBA
Adds only decorative value to your resume & doesn't upscale your career:
A common prevailing myths is that distance MBA can add only decorative value to your resume. Getting a stable job in a good company, on other hand, remains a distant possibility. Nothing could be more further than the truth. It can actually not only fetch you a job but also place in a high-paying designation in a good company.
India's corporate world has been steadily acknowledging the invaluable contribution brought forth by students graduating from distance management courses. This has helped in enhancing the latter's reputation. However, it must be noted that students availing the course from reputed colleges and universities have a brighter prospect of getting a good job placement.
For instance, SKVM's NGA SCE that offers NMIMS distance MBA courses is regarded as one of the top distance education institutes. It boasts an enviable track record in campus placement.
Top companies that regularly hire distance MBA students
Wipro
Axis Bank
Capgemini
HDFC Bank
HCL
TSC
IBM
Accenture
(data sourced from Shiksha.com)
Designation & average salary
| | |
| --- | --- |
| Designation | Average Salary |
| Project Manager | Rs 3,031 68 to Rs 3,49,077 |
| Financial Analyst | Rs 2,06, 686 to Rs 9,35,136 |
| Credit Risk Manager | Rs 4.95, 851 to Rs 27, 69011 |
| Senior Executive | Rs 1,43,624 to Rs 4,69,402 |
| Corporate Associate | Rs 2,67,451 to Rs 10,71, 951 |
Data sourced from Payscale.com
It does not have regulatory approvals:
It is widely misunderstood that distance MBA courses are not approved by important regulatory bodies, namely AICTE and UGC. I'd like to categorically state that the courses are indeed approved by AICTE and UGC. This is, at least, true about distance MBA courses that are offered by reputed colleges and universities. The term 'reputed' strictly refers to those colleges and universities that have left undeniable mark in the field of education. These colleges and universities, therefore, enjoy huge brand equity as well as popularity.
Impedes & hinders networking:
Far from impeding your potential to grow professional networking, distance MBA program can actually prove to be a huge boon. This type of MBA course largely thrives on internet connectivity, which has single-handedly taken online networking to another level. Today great deal of non-traditional MBA courses take place on Zoom and Google Meet conferences. These online platforms have become a breeding ground for building fruitful business relationships. Therefore, even if this course is devoid of a traditional campus, it still doesn't impede your ability to build long-lasting professional relationships.
It offers way too much freedom and makes you lazy:
Distance MBA offers unprecedented freedom and flexibility to its students since it frees you from traditional classroom-based education. But this freedom isn't 'absolute' at all. Most reputed colleges conduct their courses in a through professional manner. They assign students time bound assignments and keeping a timely track of students' over all performance. Therefore, distance MBA students are under as much pressure to perform as their counterparts full-time MBA students are. Some colleges also go extra-mile for inculcating discipline in their students. For instance, many colleges and universities regularly conduct special online motivational sessions for their students.
Devoid of campus life, distance MBA can get bit boring & lonely:
It is certainly true that distance MBA can't replicate the 'exciting campus' life that comes invariably with full-time MBA courses. However, it would be an exaggeration to claim that this makes them completely boring and dull affair.
The highly interactive webinars and zoom conferences can equally add a dash of fun. Besides, pandemic has given massive acceleration to distance and online MBA. This has propelled students as well as faculty members to make the experience carefree and light-hearted without compromising on the professional approach.