The right step towards your career goals
Fill in your details and we will contact you pretty soon
Earn your Bachelor's Degree from
India's Top Distance Learning University
Bachelor of Commerce (B.Com) & Bachelor of Business Administration (BBA) delivered in distance & online mode..
Placement and Career assistance
NMIMS Global feels immensely proud and privileged to offer placement and career assistance service to its students. The whole purpose of this service is to help final year students in finding suitable job opportunities and place them in good companies. As part of this service, NMIMS Global provides career counselling and helps in interview preparation and training.
Employment skills
Employment skills is a 30 hours special module program spread across three semesters. The aim of this module Is to increase student's job readiness. It essentially tries to bridge the gap between employer's skill expectation and student's ability to adapt to these expectations.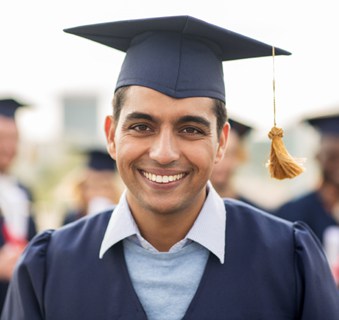 Be Future-Ready with NMIMS Global Access
Choose from programs that bring the rigour of on-campus programs to an connected tech-enabled platform. Engage in actual challenges encountered by business leaders, understand change & master managing it, develop a growth mindset with a business outlook and connect with a community of like minded individuals. Gain from course ware designed by globally acclaimed industry veterans and academicians.
All programs are specifically designed keeping the priorities of working professionals at the core thus, allowing you to balance important aspects of your life without losing any momentum essential for succeeding.
Bachelor's Degree Program by NIMIMS Global
NIMIMS Global is an institution that does not need any introduction. Since several decades it has been revolutionizing distance education by helping millions of graduates and aspirants in earning MBA degree. Now NIMIMS Global is bringing the same triumphant spirit with its newly launched bachelor degree program, distance BBA and B.com courses.
With NIMIMS Global's bachelor degree program, under graduate or 12th passed students can now easily earn BBA and B.COM degree through online and distance mode. NIMIMS Global offers its students multiple advantages. From state-of-the-art digital infrastructure, highly experienced faculty to NMIMS brand name.
Its state-of-the-art digital infrastructure includes facilities like dedicated mobile app, online classes and digital library.
Thanks to its relentless contribution and efforts, NMIMS Global has been and continues to be leader in distance education.
The Bachelor of Commerce or B.com program will help in laying a strong foundation in the field of accounting and taxation. After completion of the course, students will gain confidence and become successful professionals in the field of accounting and finance.
Program Highlights
The Bachelor of Commerce or B.Com is a three years course that is designed to impart holistic training and knowledge that will help students in making successful managers of tomorrow.

The comprehensive course provides a deep insight into areas like finance, accounting, law, taxation and management.
Career Opportunities
Students enrolling for bachelor of commerce or B Com course can dream for lucrative career in the field of BFSI sector, i.e. Banking, Financial Service and Insurance. Some of the top jobs that B.com graduates aspire for includes Accountant, Financial Analyst, Accountant Managers, Relationship Managers.
Get ready to launch a promising career in corporate management with NMIMS Global's Bachelor of Business Administration or BBA course.

Program Highlights

Bachelor of Business Administration or BBA course has been designed to create the future leaders of the Indian corporate world. Leaders who exude confidence and dynamic leadership.

Get business administration knowledge and training from highly experienced and qualified faculty.

State-of-the art infrastructure and dedicated student support ensures a superior learning experience for the students.

Career Opportunities

Students enrolling for Bachelor of Business administration course can aspire for high paying jobs like Assistant Manager, Executive in Marketing, Finance, HR or any other management domain.

After completion of BBA, students can pursue for higher studies in management domain like MBA and PGDM.
24/7 access to all content, including recorded lectures
High Focus on Academic Excellence
600+ faculty members, including academicians and industry experts Globally curated curriculum
Best-in-class Student Services
Multiple touchpoints; email, toll free no. and live chat Dedicated student support team
Convenient Payment Option
Flexible payment options with loan facility
Latest Tech Based Learning Systems
Excellent mobile application based learning platform Facilities like recorded lectures & eBooks
Founded by the highly renowned SVKM's NMIMS, NGASCE, i.e. NMIMS Global Access School for Continuing Education, is the leading distance management university in India. From being India's top-notch distance learning establishment to creating the best tech enabled education platform, it has been a dynamic, fulfilling journey so far.
NMIMS Global Access Forte
B. Mahadevan, Ken Black, Philip Kotler, Rahul De & more

Authorized Enrolment Partner
Edumine Learning Solutions LLP
As an official Authorised Enrolment Partner of NGA-SCE, we provide logistical support to the students enrolled through our respective centres and assist & facilitate prospective students to take admissions.
Note*: Program delivery remains a prerogative of NGA-SCE alone, Edumine has no role in it.
NGA-SCE holds a strong national presence with regional offices in Mumbai, Delhi, Ahmedabad, Navi Mumbai, Pune, Bangalore, Hyderabad, Kolkata & Indore.