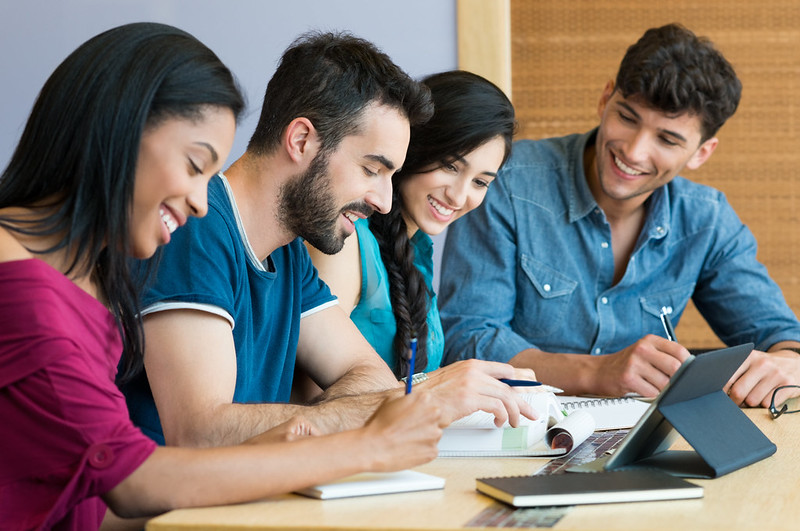 Full-time or class-room based education has always been the mainstay of our educational system. I would like to safely presume that most of us have received their education from the conventional route of classroom education. However, there are other types of education that mostly does not take place in the conventional classroom setup. In such types of education, learning basically takes place outside the classroom. Here I'm essentially referring to distance education.
Despite the lack of media spotlight and general affiliation towards full-time education, over the many decades distance education has managed to make its presence felt. The general masses may tend to shrug off distance education while some may have already written its obituary. But distance education is not going anywhere. If anything it will further consolidate and become an integral part of India's educational system. The below mentioned top 5 reasons underscores this fact quite convincingly.
These reasons amplifies the fact that distance education courses will always remain popular and perennial choice for people who can't avail full-time education courses.
Why distance education will always remain popular choice?
Affordable & friendly fee structure: Distance education courses offer much needed respite amid the relentless chorus that modern education has become too costly and out of the reach of common man. Fees of distance education courses are absolutely budget friendly and does not dig deep hole in your budget. To give a better idea, here is a comparison between the fees of full-time MBA and distance MBA courses. A full-time MBA course costs whopping 10-20 lakhs while distance MBA course costs barely 2 lakhs.
Boon for working professionals: Distance education courses are huge boon for working professionals who want to pursue further education without quitting their lucrative jobs. For many of these working professionals pursuing a job is almost mandatory for their daily sustenance and for them distance education courses are almost like blessing. Especially for such working class people, popular distance courses like distance MBA and Executive MBA can never become absolete or outdated.
Plays significant role for developing countries like India: Distance education can never go out of fashion, not at least in the developing country like India. Distance education can indeed play critical role in India where income divide is still sharp and access to education is still a huge challenge for significant part of the population. With its affordable fees and geographical outreach, distance education courses can help in democratizing education among the low-income classes of the Indian society. Eventually it can play an anchoring role in propelling India's economic development.
Positive Impact of Covid: Covidcame as a major shot in the arm for distance education since it mainly thrives on remote education. Most education experts argue that remote education is here to stay even if covid impact subsides in distant future and this fact should surely bode well for the future of distance education.
Flexibility: long-distance-education outweighs full-time education by a huge mile when it comes to offering freedom and flexibility to students. In long-distance, students are largely free from the desolate and mundane world of classroom based education. The scope of classroom education is very minimal. Students are completely on their own and are free to set the pace of their study and the approach they want to take for their exams and projects. This unique trait of freedom and flexibility sets distance education market apart from mainstream education and gives an enduring appeal in the highly competitive education market.