Are you facing a dilemma whether or not to enroll in a distance MBA program? Probably you wouldn't have been facing this predicament had you been aware about some amazing facts about this non-traditional MBA course. These amazing facts will quail your deeply ingrained myths and allow you to see Distance MBA with a fresh perspective. 'ignorance is a bliss,' but not when it comes to making career decisions. Therefore, I'm pretty hopeful that this blog post will help the readers in making informed and wise career decisions..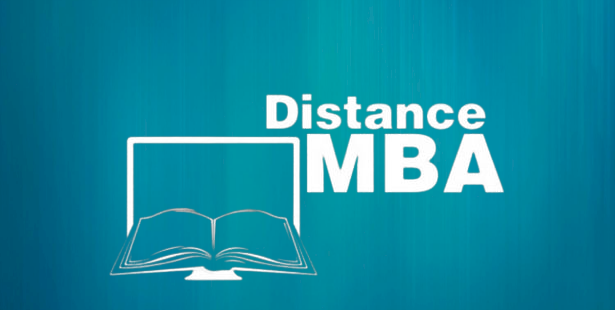 I
t

provides campus placement opportunities:
Distance MBA suffers from the negative perception that it does not provide campus placement opportunities to its students. This is one of its biggest downsides. However, this is a myth and ought to be debunked with a strong conviction.
Over the years, Distance MBA programs' campus placement opportunities have helped in fulfilling the dreams of scores of aspiring students . Today these students are working in some of the biggest companies in the global corporate world. However, this indisputable fact comes with a little caveat. Its ability to place you in high-paying job will eventually depend on the reputation of your college & university..
It can help in securing promotion to senior management level:
Forget about campus placement opportunities, distance MBA even offers specialized courses to accelerate your career growth. This can often result in promotion to senior management level or salary hike. These courses are known as executive MBA or EMBA that are specially designed for junior & senior managers. Today working professionals with executive MBA degree are given huge preference for promotion, several surveys over the years have proven it. This again vindicates distance MBA's growing popularity in the corporate corridor.
Without sounding biased, I personally recommend NMIMS executive MBA for all those who are desperately seeking to propel their career.
To know more about how NMIMS executive MBA can fetch you a promotion, please click here.
Affordable & democratizes education:
While full-time MBA's exuberant fees can impinge hard on your financial resources, distance MBA won't. Distance MBA's affordable quotient makes it an attractive proposition especially for those who hail from middle-income and lower-middle-income groups. Its affordability quotient also helps in making management education ubiquitous, empowering MBA education to break stubborn class barriers. In fact, this non-traditional MBA program has helped scores of people hailing weaker economic sections in fulfilling their lofty ambitions. And I am making this claim without a semblance of exaggeration.
It
attracts best faculty & industry veterans:
There is again a perceptional bias that distance MBA doesn't attract experienced and quality faculty members. This, needless to say, is far from true. Thanks to Distance MBA's growing popularity, today it is able to attract the best and most experienced faculty members. Its rising popularity is even attracting well-known industry veterans hailing from different domains. Therefore, distance MBA is almost on par with full-time MBA courses when it comes to attracting best-in-class teaching faculty members.
Distance MBA offers unprecedented freedom for living a fulfilling life:
Distance MBA courses doesn't trap students in the redundant and unimaginative world of class-room education. It sets them free, giving them wings to chart their own journey. A journey where students can simultaneously carry on with their high paying jobs and pursue their hobbies with zealous passion. Distance MBA, in other words, allows you to do a lot more with your life.